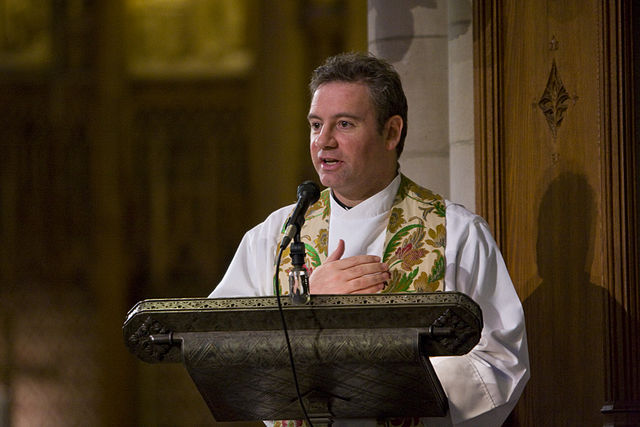 the 2013 lecture
Wednesday 16 October 2103 from 7.00 pm to 8.30 pm
Venue: Liverpool Hope University
Lecture Theatre, Eden Building, Hope Park, Liverpool L16 9JD
The Revd Dr Samuel Wells is the vicar of St Martin-in-the-Fields, London.
Sam has served as a parish priest for 15 years – 10 of those in urban priority areas. He also spent 7 years in North Carolina where he was Dean of Duke University Chapel.
Sam is also Visiting Professor of Christian Ethics at King's College, London, and a non-residential theological canon at Chichester Cathedral. He has published 17 books, including works on Christian ethics and collections of sermons.
His books include 'What Anglicans Believe', 'Introducing Christian Ethics' and 'Be Not Afraid: Facing Fear with Faith'. He has two books being published later this year: 'Crafting Prayers for Public Worship: The Art of Intercession' and 'Learning to Dream Again'. His sermons can be heard on You Tube if you type in his name.
A video of the lecture is available.