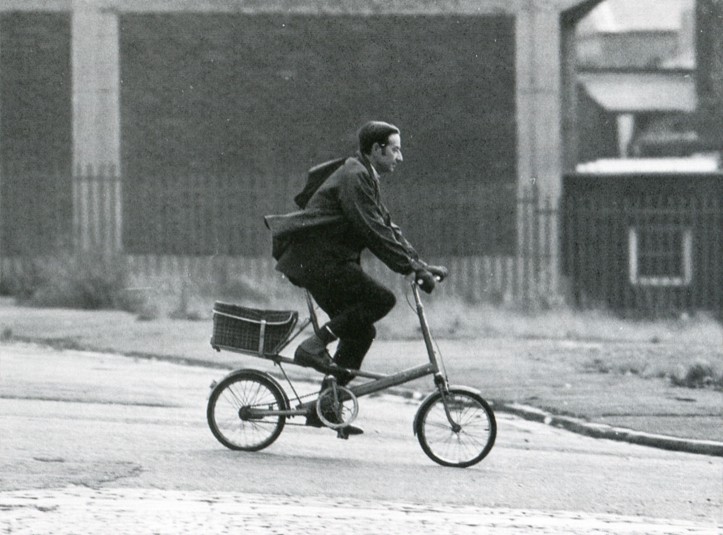 a brief look at the life of Stuart Blanch
Stuart Yarworth Blanch (1918 – 1994) was among the most gifted and able of 20th Century Anglican clerics. Bishop of Liverpool 1966 – 1975, Archbishop of York 1975 – 1983, he had previously been a curate in Oxford, an Oxfordshire country vicar, Vice-Principal of Wycliffe Hall (an Anglican Theological College in Oxford), and first Warden of Rochester Theological College, where he helped pioneer training for older, mostly ex-service, men for the ministry. He was the author of eight books, a prolific and much travelled lecturer and a frequent broadcaster. At his retirement he was described in the Church of England's General Synod as "a teacher of our faith beloved throughout the world", and later by England's Chief Rabbi of the day, Immanuel Lord Jacobovits, as "a leading spiritual guide of our time". Following his retirement he was the first Anglican Bishop to be granted a life peerage.
As a teacher and lecturer the most striking feature of his approach was his combination of evangelical piety, open-minded biblical scholarship, and understanding of the culture in which the Bible was written, partnered by his own penetrating insight into the contemporary culture of his day. In this way he demonstrated how the Bible provides a theological landscape, of ultimate and lasting value and effectiveness, in which to discuss the issues of changing times and cultures, including those internal to the Church itself.
An account of his life is to be found in Stuart Blanch: A Life by Dick Williams, London SPCK, 2001 (ISBN 0-281-05412-6). His books, manuscript notes of his lectures and sermons, and other papers, are stored in the Gradwell Collection of the Sheppard-Worlock Library, at Liverpool Hope University, and may be consulted there.
key aspects of Stuart Blanch's work
a Stuart Blanch booklist lectures by Stuart Blanch
… from a lecture entitled Morality, Politics & Religion, given by Stuart Blanch in Birmingham on 24th October 1985. Transcribed and edited from handwritten notes by Dick Williams.
NB During this lecture, a quarter of a century ago, Stuart mentioned problems awaiting the world when oil should run out, and also quoted a young Muslim talking then about terrorism as a Jihad. Neither subject was his main theme, but as illustrations of world problems they are characteristically far-sighted and practical. What follows is a selection of quotations compiled to indicate the main thrust of what he had to say.
Churchmen have always assumed the right to comment on political issues when they are seen to have moral and social consequences. A list of some of them would include Augustine, Aquinas, Luther, Wilberforce, Bonhoeffer, Temple, and Sheppard.
Augustine, for instance, wrote The City of God as a reply to pagans who thought that the decline of the Roman Empire was due to the abandonment of the old religion: so a great work of theology emerged from a political event.
Does there exist, or can there be recovered, any world view which could engage the hearts and minds of all mankind, and could provide some moral guidance in a deeply confused society, – one without discernible goals, or viable standards?
That staggering event, which in the historians' view constituted the title deeds of Israel and changed the world, was not the entrance of the Hebrews into the Promised Land but what happened at Sinai in the giving of the Law: the visible, audible assertion that the God of Israel revealed Himself (providing theological substance) as a God who is the same to all , speaking a universal morality for the benefit of all mankind and for the ordering of social life. This law was given to a 'mixed multitude' comprising Egyptians, Hittites, Kenites, long before Israel became a cohesive national unit within its own boundaries and its own leadership. The Beatitudes, too, were given to a mixed multitude in Galilee.
Jesus stood for the supremacy of the Law, received at Sinai, as the permanent and inescapable will of God, not only for Jews but for all mankind. The Lawgiver is the God "whose nature it is always to have mercy" – His Law is seen not as an arbitrary imposition, but as a merciful gift to mankind, for whose benefit it has been revealed.
It would not provide all the right answers. It was (in fact) the Rabbinic attempt to provide such a system that bound heavy burdens on the poor and obscured the true nature of the God who had been revealed to them … But it could provide a philosophical and theological basis on which acts and decisions could be undertaken.
It would make politics less frenetic! The outcome of God's plan for Britain does not depend upon the next party political conference, or the next election, much less the next opinion poll. The hope of a universal faith, and a universal morality based upon it, as the substratum of a new society, would transform our normal perception of morality, politics and theology. Only such an overview can make our modern pluralism bearable, or keep universal tyranny (always born of despair) at bay, or make the tensions inseparable from the modern industrial state creative.
I look for a society which is based on the Law of God as interpreted by Jesus, which accepts the obligations to God as Father of all, and exhibits in its political life the same concern for justice, freedom and peace as the anointed Hebrew prophets of old.
"I have a dream!"